Consulting for Digital Workplace
We accompany you on the way to the modern workplace.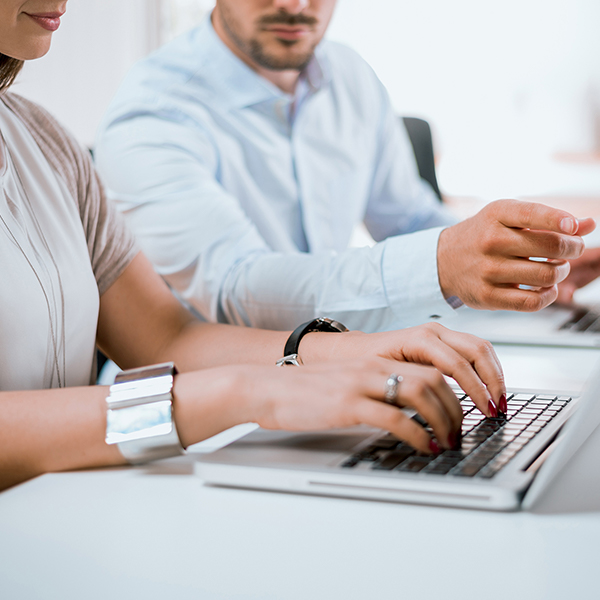 Use the potential for your company
Driven by external factors, technical opportunities, business changes and, not least, by the employees themselves, the world of work is in a constant state of flux. Modern workplaces that promote the digital maturity of the company and support flexible working models are in demand.
Our Digital Workplace Consulting services are aimed at all companies that want to harness the potential of a modern workplace.
Our Offer
Together with your team, we analyze your company's existing solution. We define a flexible and scalable workplace and develop a customized strategy that meets your individual requirements. In doing so, we are guided by defined personas and use cases in order to design a real added value for the end users. In addition, we create clarity about technical, organizational and legal influencing factors and show their significance for your stakeholders.
---
Four phases to project success
We divide our consulting services into four phases. In these phases, we apply proven models for systematic analysis, evaluation and solution finding. Throughout the process, we freely follow frameworks from ITIL, ISO and COBIT5 to ensure project success and integration into an existing IT infrastructure and IT governance. If desired, we can also support you in adapting your existing processes and guidelines.
Initialization: Establish guardrails and define project goals and success factors.
Analysis: Create Big Picture around the Workplace. Define personas and use cases. Develop risk analysis and decision bases for the further phases (including the requirements for security, privacy, productivity and cost-effectiveness).
Design: Iterative architecture design process based on the developed fundamentals and aligned with the defined personas and use cases.
Adoption: Gradually introduce the new work environment into operations through targeted communication and training.
Coaching
Today, many talk about cultural change, agile and lean, about self-organization, fail fast and error culture. But it is often forgotten that it takes more than technology and new modern offices to unleash the potential of employees.
Ruggero has been guiding companies on the path to boundaryless collaboration for many years. He is passionate about helping organizations and their employees immerse themselves in new, self-organized working worlds.
His declared goal: to simplify people's lives and create benefits for companies in the process. Together with his team, Ruggero is inventing tomorrow's workplace concepts, shaking up generations and reinventing rules.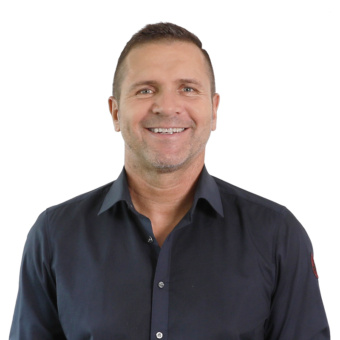 "Thanks to ITpoint's professional managed service, we as a software manufacturer can focus on the development of intelligent applications. Especially for our customer segment, comprehensive support and extremely high availability are match-decisive. ITpoint can meet the expectations of a modern cloud partner in every respect." — Mark Fahrni, CEO SwissSalary Ltd.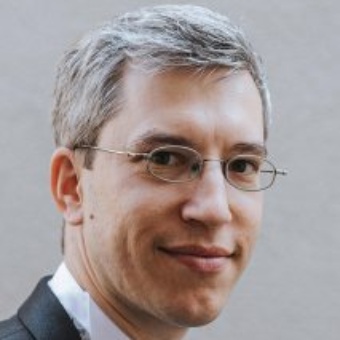 "ITpoint's managed services model allows us to focus on support and consulting around users, software and processes. Here we can bring about real added value with our knowledge of Jakob Müller processes. Operating the basic data center infrastructure would only distract us from this and unnecessarily inflate the IT organization." — Michael Stöckli, CIO von Jakob Müller
"Uncomplicated and always there for us. We got through the transition to the Microsoft Cloud well with ITpoint. In addition, the managed backup service is a great relief for us." — Bruno Stalder, Head of IT, Frama AG
"Our experience with the IBM Power systems has always been nothing but positive. The systems provide the performance and stability we need to deliver outstanding service to our customers. I am very pleased that we have always been able to count on highly professional advice and support from ITpoint for over ten years. I can only recommend ITpoint to any company." — Fabian Studer, CIO, Galliker Transport AG